Our Team
Our team is unique in that we all have achieved C level positions in our major functional area and have also been called upon to serve as CEO, COO, or CLO in global companies facing crisis decisions.
Our ability to apply our expertise across functional lines is a critical asset to help you navigate your company.
We formed Crimson Growth Partners because we liked working with each other.
When you engage us you will have our expertise to leverage the strategic and operational impact of your decisions to help grow your company.
Image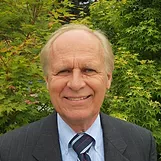 Gary Sawka
Gary has been a senior executive—CFO, COO, CRO—and Board Member with four NYSE and NASDAQ public (CAI International, Questcor Pharmaceuticals, Tripath Technology, and the Itel Container Division) and three private companies (PrimeSource, ePlanning Securities, and Tvia) in diverse global industries—transportation, distribution, leasing, technology, specialty pharmaceuticals and financial services.
As CFO, he has arranged more than one hundred debt and equity transactions, covering bank facilities, public and private debt, international financing and cross border leases.
Gary has extensive M & A experience in acquisition analysis, business and financial due diligence and post acquisition integration of the acquired companies.
Gary has obtained diverse operating experience in highly cyclical and leveraged firms where he served as Director of Operations, Controller, Treasurer, VP Strategic Planning prior to his seven CFO tenures. He has considerable experience in financing strategy, strategic and business planning, treasury, corporate governance and oversight, and crisis management.
Gary earned a MBA from Harvard Business School and a BS in Accounting from the University of Southern California. He is an active participant in alumni and professional groups including the Harvard Business School Association, USC Marshall School Alumni, Financial Executives International, and the Turnaround Management Association, among others.
garysawka@hotmail.com
1-650-996-1515
Image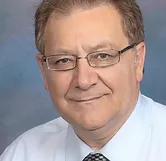 John Ricci
John has been a high level executive, an operational, strategy and sales and marketing consultant, and a three-time entrepreneur. After Harvard Business School, he was a consultant at Boston Consulting Group and VP of Marketing and Sales at a GE business unit, VP Marketing and Sales at Zenith/Bull Computers in Europe and COO at Trader Media (a roll-up in classified publications and websites).
He has served as executive in or advised a number of companies ranging from startups and emerging companies to large divisions of global organizations. Having experienced entrepreneurship, he is the Founder and President of US Angel Investors, an angel investor group in northern California and Nevada, and is an advisor to and/or investor in a dozen companies in the San Francisco Bay area. Previously he co-founded 2 startups: JMC Telecom in 1996 in prepaid telecom services and SupplyMasters Systems in 1999 in business systems both of which had successful exits.
Besides his CGP position, he is currently a Managing Partner at MainGate Capital, a boutique M&A and Capital Advisory firm focused on middle-market companies.
John holds an MBA from Harvard Business School where he was an Arthur Sachs Fellow, and a Master in Engineering from Ecole des Mines in Paris.
Image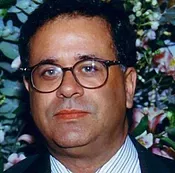 Juan Ramon Zarco
Juan Ramon is an experienced senior manager as CxO, General Counsel and Corporate Secretary to public and private companies with global operations in over 40 countries.
Throughout his career, he has established a strong track record of producing fast paced and practical revenue-focused solutions, and formulated costs reduction programs across the board.Demonstrated vision, integrity, and sound business judgment to CxOs.
With excellent communication skills, managed complex strategic transactions, M&A, contracts, PE, IPO, SEC, Corporate governance, IP & outside counsel. Developed international market access strategies, domestic & foreign government relations and advocacy. Equally effective at managing departments, formulating marketing strategies, balancing budgets, and implementing cost-saving measures.
With strong technical skills, Juan has worked in the following industries: IT, telecom, medical devices, data storage, energy—traditional and renewable, and media. For Sprint, international development in Southeast Asia, Middle East, and Africa, and contractual issues with Verizon.
In PE, worked with Pegasus in international investment deals and interim President for portfolio companies - Data Foundation, a data storage company, handling marketing, strategy, fund raising, and accounting and Medical Devices of Johns Hopkins.
Before Pegasus, Mr. Zarco, as CLO and V.P. of Corporate Development, played a principal role in the structuring, international expansions for 2 telecom companies, U.S. Cable Group and Viatel, Inc. in financing and M&A deals exceeding $200 million.
Mr. Zarco earned a J.D. from NYU Law School, M.B.A. from Cornell, and B.A. from Williams College; is fluent in Spanish, Portuguese, French, and German, with working knowledge of Russian and Japanese.
Image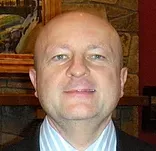 Laszlo Horvath
Laszlo is an expert at Eastern European markets having grown up and lived there.
He holds the position of President and Founder of Active Media since 1996.
Prior to launching ActiveMedia, Laszlo had been a Strategic Consultant for America Online between 1995 and 1996, the first group of employees at AOL.
Laszlo serves on the Industry Trade Advisory Committee of the U.S. Department of Commerce, member of the Virginia-Washington DC District Export Council, and for the Virginia Economic Development Partnership's export promotional programs. Laszlo also serves on the boards of Leros corporation, FivePlus and the American Hungarian Executive Circle.
He speaks at various US and International conferences on online marketing, advertising, branding and Internet strategy, including Fortune Magazine, MEED Middle Eastern Business Intelligence and the CEO Clubs International, where he also serves as a member of the Global Advisory Board.
Laszlo received his MBA from Harvard Business School in 1995. He graduated from the Film Academy of Budapest in 1989. Laszlo received his Bachelor of Arts degree in languages literature from the ELTE University of Budapest, Hungary.
Image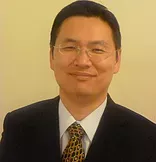 Mark Koo
Mark Koo prepares and prosecutes patent applications in computer related patent law and works as counsel to HULSEY.
Mark Koo has held various engineering roles at software companies in Silicon Valley, including early venture startups as well as large companies.
He has comprehensive experience in Electronics and Computer Hardware & Software, Computer Networking, Management and Compression, Internet & e-Commerce, Semiconductor Processing & Devices.
Mark Koo has been involved in many of the hottest Silicon Valley's technologies such as data warehousing, wireless software and hardware technologies, and internet technologies as well as software for Wi-Fi voice communication technologies. Mark Koo also worked as a software technologist at Livermore National Laboratory to facilitate the building of the NiF Laser (world's largest Laser system).
He was involved in building components for nuclear radiation detection for Department of Homeland Security.
Mark Koo received his J.D. from University of Pacific, McGeorge School of law, his bachelors of science degree in electrical engineering, and masters of science degree in materials science from University of California, Davis. He is licensed to practice law by the State Bar of California and the U.S. Patent and Trademark Office. His thesis topic during the masters program was in nanocrystalline materials.
Image

Fred Tanada
Fred Tanada is the co-founder of Traction, a mobile and web platform that summarizes all publicly-available data on startups for angel investors and venture capitalists to make better investment and portfolio relationship decisions, and get substantial returns in the process. He also started Moolave, a cloud-based storage solution for government and mobile-based enterprise platform for consumers and economically-challenged communities.
With studies on business management and entrepreneurship at Y Combinator's Startup School, UC Berkeley, Johns Hopkins and University of Pennsylvania, Fred has over 10 years of finance and business development experience. Fred has worked in different arenas of the spectrum, from the California State Senate, to outreach programs in third-world countries and has co-founded 4 startups in the US.
Fred is also one of the founding members of Stanford Hasso Plattner Institute's Hack.d d.school and still uses his design skills in many technology platforms. Interested in learning from concepts of singularity and providing basic necessities to countries in Africa and South East Asia, he currently applies technology platform ideas on converting entrepreneurship to humanitarian ways; from Singularity University at NASA to various hackathons around Facebook, Twitter, Google, Dropbox, and many startups around Silicon Valley.
Fred has working knowledge of French, Spanish, Mandarin, Japanese and is fluent in Tagalog and 4 other local dialects in Asia.