Our core expertise is in strategic advisory services for Private/Founder/Family-Owned Companies in the $5 to $100 million revenues. Our firm can take mature or jaded companies and restructure them with new technologies or market diversification or products to regain market leadership, or obtain greater valuations for exit strategies. We work as a team so you gain the full expertise of the entire Crimson Growth Partners.
Our partners have served as senior executives in global companies, banks and consulting firms. We have worked with companies, financial institutions, and governments in the U.S., Europe, Asia and Latin America. Our team is truly international with fluency and working knowledge in ten languages.
CGP has a track record of working with owners to produce fast paced and practical revenue focused solutions and formulating cost reduction programs across the board. We are used to working with your lean staff environments and are comfortable in fast growth, highly cyclical and turnaround and distressed environments.
You will find we are particularly well suited to work with founder and family-owned companies as we too have founded and ran successful companies in several industries.
Strategy & Reorganization
Our team is skilled in handling new strategies, technologies, operational, and legal issues in preparing a company for growth and additional financing. We can help guide your business to achieve its growth or exit strategy.
Our team is also experienced in handling the financial, operational, and legal issues in preparing a company for a plan of reorganization to restructure its debts, consolidate operations, sale of assets, or merge with another company. We can help guide you through difficult times and help right your business to resume its growth.
Globalization
We can execute market expansions/diversifications, both domestically and internationally. With the wide variety of rules and regulations, we can support your international corporate development for SOX compliance, international tax effectiveness, and company presence.
With our substantial international experience, we offer due diligence and foreign market competitive intelligence.
Exit Strategies / Execution
Our team can help you identify suitable acquisition candidates, perform the strategic and financial analysis of the candidates, conduct the on-site business, financial, legal and regulatory due diligence, assist in the negotiations and financing of the acquiring company, and help with your post acquisition of the acquired business. Our senior partner team can replicate its multiple M & A experiences to allow your management team to continue its focus to wind down your current operations.
CxO Services
We have played the roles of interim-President, CFO, COO, and CLO to considerable success and offer our considerable experience and other management savvy.
Operations and Compliance
Management
We can support your regulatory compliance, product development and marketing. When necessary, after any restructure, we offer transition and turnaround management.
Corporate Finance
We offer assistance in capital raising for expansion, M&A (diversifications, roll-ups, consolidations), capital expenditure financing as well as restructuring, recapitalization, Management Buyouts (MBOs), and cost savings re-engineering.
Snap Count Management and How it applies to Startups and Fast growing Companies
Image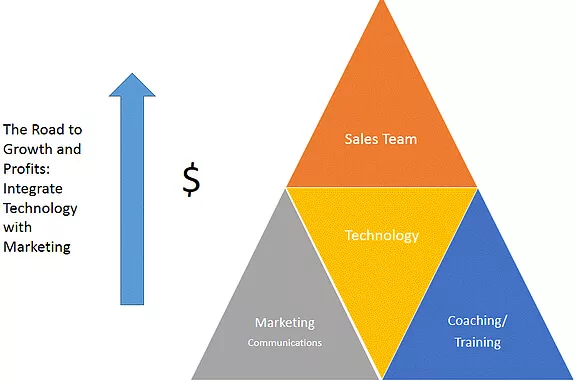 From staid, established companies to newly formed technology enterprises, senior management faces huge hurdles in integrating new technologies into the sales pipelines, and accelerating growth in revenues and sales.
Part of the solution is through coaching and training. Another facet is communicating the features of that technological product or service that informs the consumers.
Crimson integrates technology with marketing, and, through coaching and training, is able to communicate the message across the board.